Hi All,
The product team are excited to announce a whole range of new items and updates, including new reports and our brand-new Internal Control Set Builder!
Here's a quick list of the upgrades and additions detailed in this month's article:
1. Control Set Builder
2. Trust Portal and Control Sets
3. New Reports
4. New Mobile Feature
I also highly recommend checking out the great content throughout our website, our team are continuously adding and updating information, articles and buzz-worthy industry content as we continue our focus on adding value to our 6clicks community in many areas, in many ways.
We've taken our old Control Set Builder and completely redesigned it making it easier than ever to build and action your organisation's Internal Controls. The intuitive design allows you to easily create individual Controls, map controls back to our library of Standards, Laws and Regulations, and create and assign Responsibilities to team members.
You can start your own Internal Control Set from scratch, download one from our Content Library or work with your Service Provider of choice.
Trust Portal and Control Sets
You can now add your Control Sets to your Trust Portal and share them with customers and important stakeholders.
For all those compliance pros out there, we've added some extremely powerful reports that will take your compliance report game to the next level.
The New Authority to Assessment Report allows you to see, based on any assessment mapped back to an Authority, your organisation's, third-party's, or client's level of compliance. Quickly identify where the high-risk areas are to focus your remediation activities.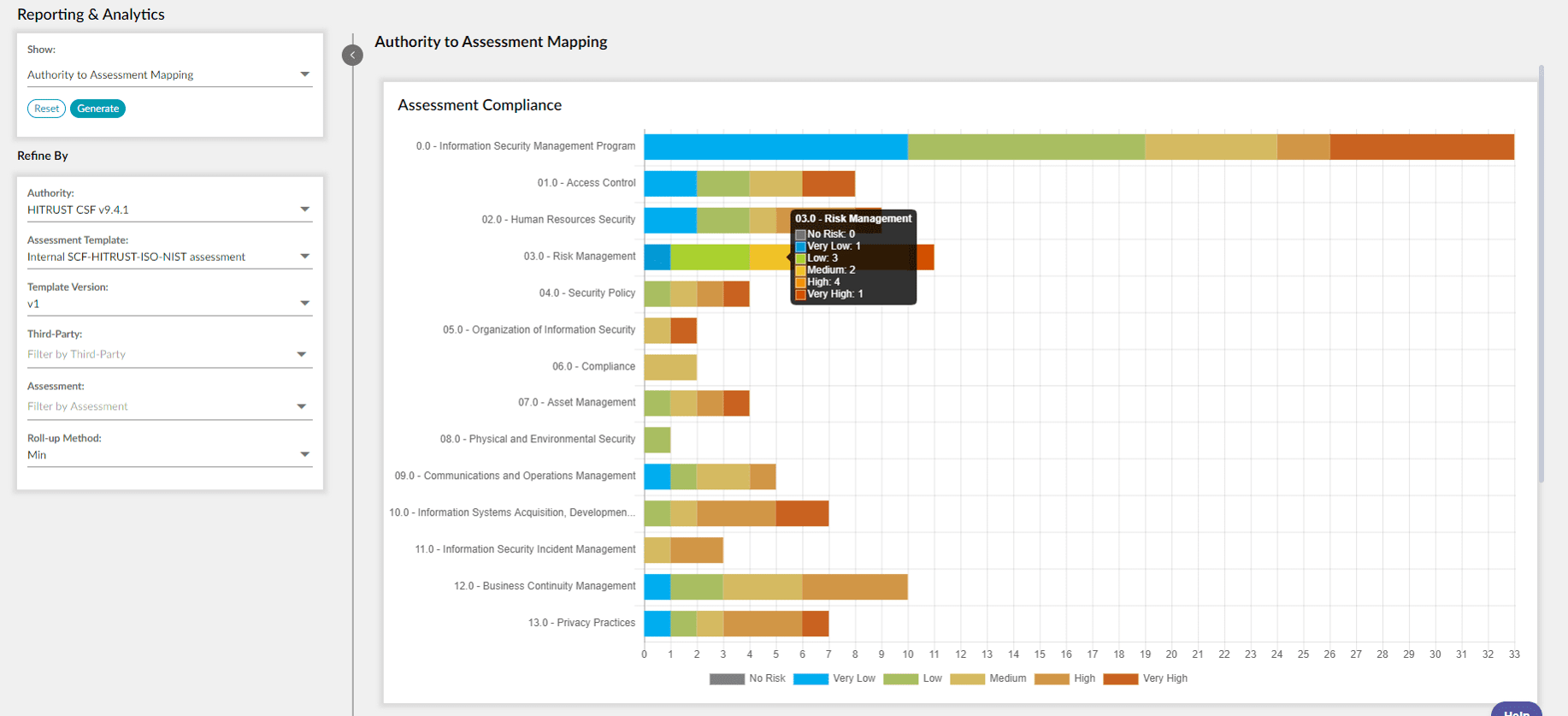 We've also added our Control Set to Authority Report, which shows how your Internal Control Set is mapped back to Authority Provisions to help ensure your Internal Control Sets are fully compliant.
And the last of the reports is the Assessment to Authority Report, which shows how a completed Assessment Questions map back to Authority Provisions for granular compliance reviewing.
And last but certainly not least we've made some user experience enhancements. The first addition is a new button that appears at the end of the Risk Identification stage of a Risk Review called Assess Risks (left image). This takes the user directly to the Risk Assessment step.
The second addition is the Risk Assessment progress bar (right image), which allows participants to track their progress as they complete the Risk Assessment step.
Other Notable New Features
New custom data field type: Multi-Select
Tooltip functionality now available for custom data
Custom data fields can be added to Issues
You can now filter Issues by status
Risks created from a compliance assessment now show the assessment they were created from
We've added Risks and Issues to the Assessment Results Report
We'll have another roundup of exciting announcements very soon!
Warm regards,
Louis