Robust and up-to-date content is a crucial first step in any budding GRC program. This is very true when organizations are navigating the complexities of achieving and maintaining compliance with a number of regulators and authorities. They often find themselves inundated with regulatory compliance requirements and because of that, they have many, many content needs.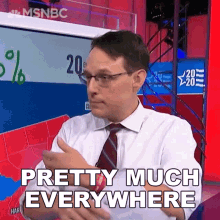 Which comes in various forms, posing challenges for organizations. Some of the

challenges

that they find themselves facing while dealing with regulatory content are:

Content Management

- oftentimes, organizations find themselves with content spread throughout management systems, like Google Drive, SharePoint, or even in their mailboxes. One file may be here. The other may be there. This really creates chaos when the auditor comes knocking.



Maintaining versions of authority documents

- outdated regulations lead to outdated risks, policies, and other required internal content materials, which can equate to non-compliance with these legislations.



Feeling intimidated by the requirements

– organizations that are just getting started on their GRC or information security journey can feel incredibly overwhelmed by regulatory content build-out requirements. And there are many factors to consider and the sheer amount of content required to develop a robust program can be really intimidating.



The constant onslaught of regulatory changes

- really challenging, particularly when organisations have to comply with multiple legislations. Moreover, the pandemic has impacted the GRC space. Businesses are starting to prioritize compliance and risk management processes while truly formalizing and standardizing.
The sooner you can start consideration for tools and ways to automate your processes and implementing those, you are going to be better off in the long run. And that's where tools can really help. With 6clicks, organizations can streamline those workflows and really see some ROI and minimize the resources required for these robust requirements.


How Can 6clicks Help?
With a complete in-house content team, we are constantly lifting the burden off the client's shoulders and putting it on ours to make sure that all of the content stays up to date. Our team is always finding ways to enhance our content library offering and ensuring authoritative legislative documents are current with requirements and other content updated to support industry best practices.

By offering this content in an app, organizations developing their GRC and information security programs can leverage sample risk policies, control sets, vendor questionnaires and playbooks - as opposed to starting from scratch. This is where we are really reducing the headache associated with the 'what ifs' and figuring out how to get started with content development. Additionally, we are significantly reducing the time it takes to author and maintain the content. This shows our clients a significant ROI out of the gate and reduces the number of resources required to achieve compliance and maintain their risk management programs.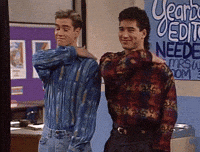 Be proud of your efforts in managing regulatory content, it's really tough!
How about a whistle-stop tour with one of our 6clicks maestros? Easy, just click the button below and let the good times roll.
All we want to do, every day, is make the world of GRC easier to manage. We can't do that without you, so we hope to hear from you real soon!
Team 6clicks
Fast, clear, smart, agile. #NoSpreadsheets 🚫