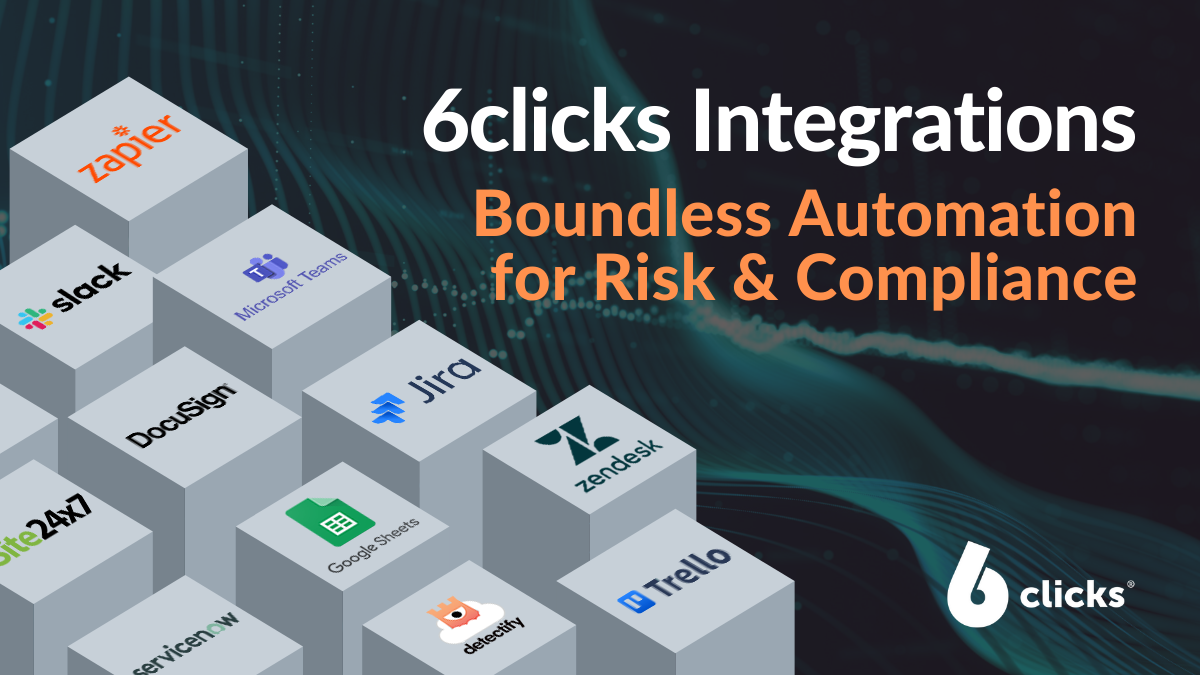 Boundless Business Process Automation: Introducing 6clicks Integrations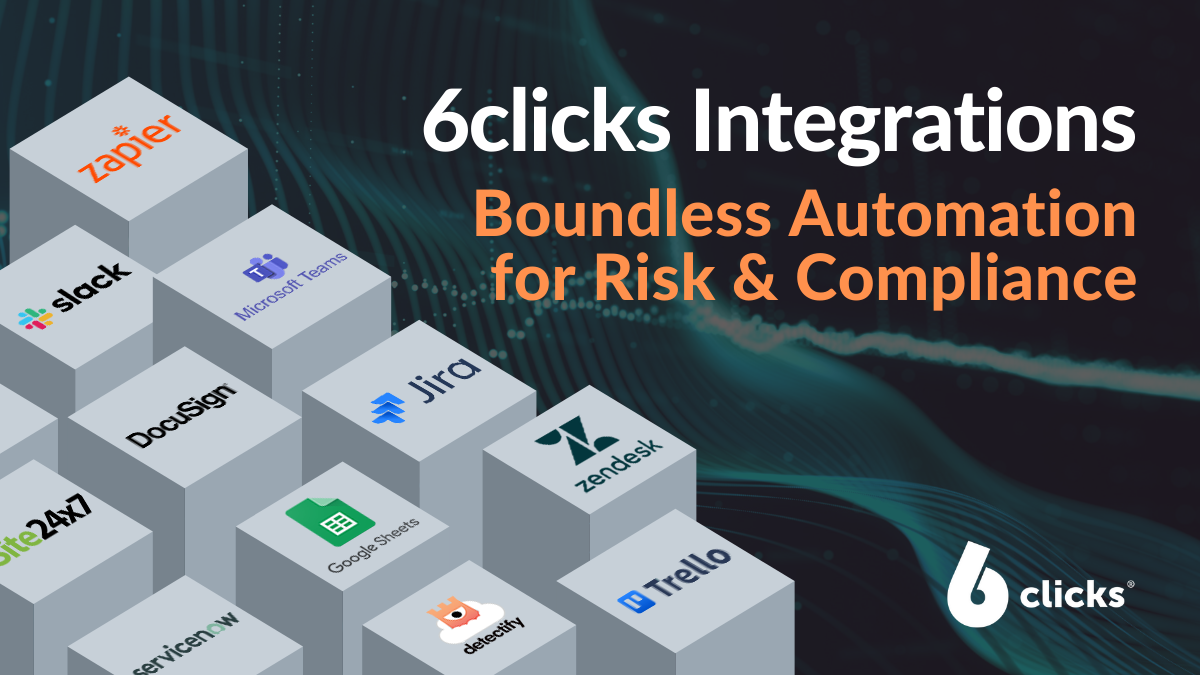 Melbourne, Australia — The missing link in the digital transformation of GRC integration is, well...integration! So, we fixed that. Today, we are excited to announce 6clicks..
If modern Governance, Risk and Compliance (GRC) is failing, what can I do with new GRC software? How to approach your GRC solution more effectively Traditional Governance, Risk..